Mr. DePersia is absolutely incredible and will not only fight for your case, but will take the time to return your calls directly himself. He really took the time and got me an amazing result which I am so thankful for. Thank you Mr. DePersia, for all that you do and continue to do for your clients! I would highly recommend him.
Amazing attorney, Robert was able to drop many of charges and save me a ton of money from fees and surcharges.
Kevin Kliniewski
2023-05-04
Mr. DePersia is the best in the business. I've had previous lawyers who seem to not do half of what Mr. DePersia does. He did very thorough work on my case and even let me know what to do to help prevent another situation from happening
From consultation to sentencing, Rob is thorough. Highly knowledgeable about his field and saved me a major headache. Used what was available and got it down to wreckless driving, hell of an attorney. You have my info , contact me anytime. You and your staff all have a free massage from me. Let me know a date and time and I'll bring my table over and take some of your pain away. Thank you so much.
Was very thorough with my traffic court case
If I could give 6 stars I would. Robert went above and beyond and gave the best service possible!
If you in need of a lawyer have to go and see Mr Robert De Persia so humble, professional, sincere, smart, knows the law from top to bottom he will get results for you thank God for him now am back with my family moving on with my life. He also has a real nice secretary that will treat you like family
The best dui attorney hands down I am forever grateful he had my dui dismissed with 2 prior convictions thank you for your services
Attorney Specializing in DWI Defense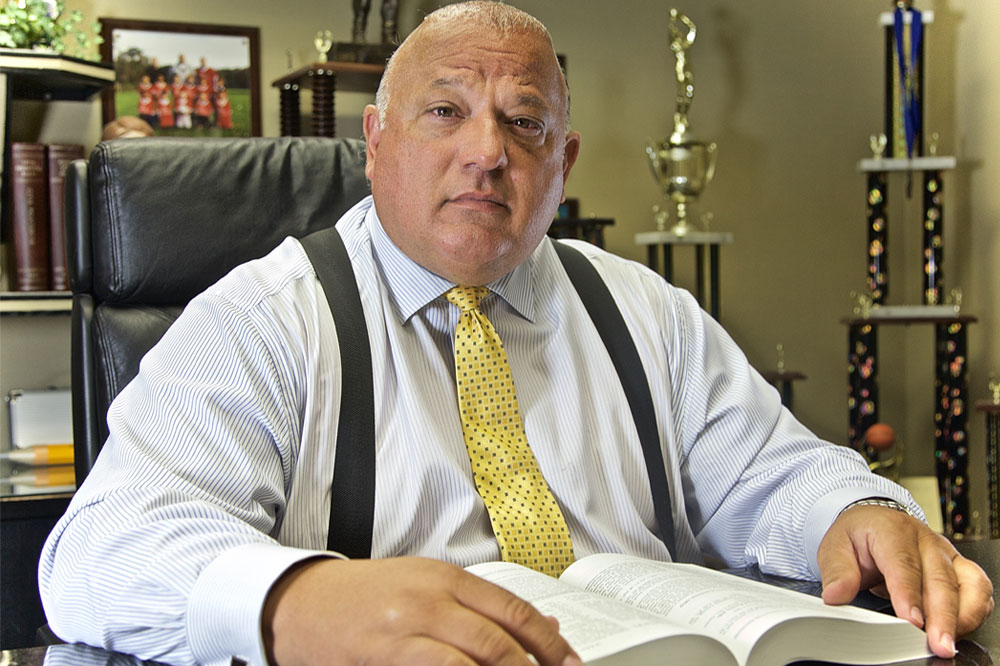 You need an attorney who specializes in DWI and criminal defense and has experience in this area for a long time. You need an attorney who is an active member in Professional Organizations dedicated to DWI and criminal defense. You need an attorney who has an extensive and successful history in defending cases just like yours. Robert E. DePersia II, has over 25 years of experience defending the rights of those accused of DWI and varying criminal matters throughout South Jersey including the municipal courts in Burlington, Camden, and Gloucester Counties.
Our office is conveniently located on Kings Highway in Haddonfield and offers flexible hours. Payment plans and credit card payments are available to accommodate our clients and our office is fluent in Spanish. Call today for a free consultation at (856) 795-9688.
Criminal Defense Attorney
The most important decision you will make will be which attorney will represent you in your DWI or criminal matter. As in all professions, not all attorneys possess the same experience, knowledge, and ability. Obviously, you want to select an attorney who will provide you with the best opportunity for success.
Criminal Defense Practice Areas
Robert E. DePersia, II is devoted to defending clients charged with traffic, DWI or criminal violations. Mr. DePersia represents clients in all varieties of traffic and criminal related proceedings before New Jersey's civil and criminal courts.