A top new jersey dwi defense attorney
If you're in need of a top DWI defense attorney in South New Jersey, look no further than Robert E. DePersia II. With his extensive experience and expertise, he can provide you with the strong legal representation you need in Haddonfield, Cherry Hill, Burlington, Camden, and Gloucester. Simply fill out the form on the right or give him a call for a free consultation.

If you are in need of the BEST criminal defense attorney Robert Depersia is the man to go to. He is top notch and hits home run after home run in that court room! Don't settle for anything less he is the best and has truly helped above and beyond me with my legal issues and will always rely on him from here on out ! Depersia you are the man!!
Félix Cereceda
2023-06-05
Muy complacido and Good Job.
Mr. DePersia was the best person for my case. He is very knowledgeable in the field, knows the ins and outs, is straight forward with options and expectations and delivers on what he says. In my situation, he thoroughly reviewed the discovery and was able to minimize my penalties to the best possible outcome. I would highly recommend him for any of the areas he specializes.
South Jersey Firewood
2023-05-30
Very happy with the outcome of my situation. Mr DePersia was on point from the start. Definitely the man you want by ur side in the court room. Thank you. Nick.M
I highly recommend Mr. DePersia. Very knowledgeable of the law. All my tickets and charges were dropped.
Mr. DePersia is absolutely incredible and will not only fight for your case, but will take the time to return your calls directly himself. He really took the time and got me an amazing result which I am so thankful for. Thank you Mr. DePersia, for all that you do and continue to do for your clients! I would highly recommend him.
Amazing attorney, Robert was able to drop many of charges and save me a ton of money from fees and surcharges.
Kevin Kliniewski
2023-05-04
Mr. DePersia is the best in the business. I've had previous lawyers who seem to not do half of what Mr. DePersia does. He did very thorough work on my case and even let me know what to do to help prevent another situation from happening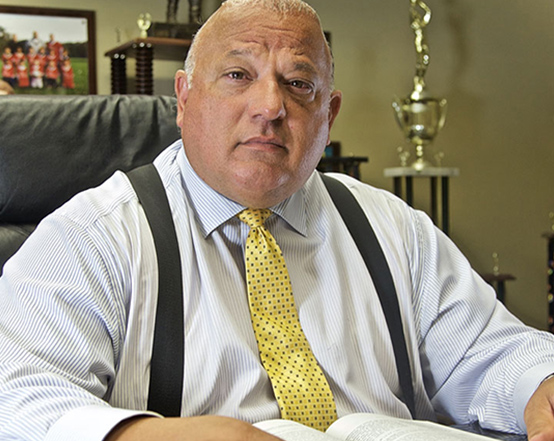 Attorney Specializing in DWI Defense
You need an attorney who specializes in DWI and criminal defense and has experience in this area for a long time. You need an attorney who is an active member in Professional Organizations dedicated to DWI and criminal defense. You need an attorney who has an extensive and successful history in defending cases just like yours. Robert E. DePersia II, has over 25 years of experience defending the rights of those accused of DWI and varying criminal matters throughout South Jersey including the municipal courts in Burlington, Camden, and Gloucester Counties.
Our office is conveniently located on Kings Highway in Haddonfield and offers flexible hours. Payment plans and credit card payments are available to accommodate our clients and our office is fluent in Spanish. Call today for a free consultation at (856) 795-9688.
Criminal Defense Attorney
The most important decision you will make will be which attorney will represent you in your DWI or criminal matter. As in all professions, not all attorneys possess the same experience, knowledge, and ability. Obviously, you want to select an attorney who will provide you with the best opportunity for success.
Criminal Defense Practice Areas
Robert E. DePersia, II is devoted to defending clients charged with traffic, DWI or criminal violations. Mr. DePersia represents clients in all varieties of traffic and criminal related proceedings before New Jersey's civil and criminal courts.