Experienced Attorney in DUI, DWI, CDS, and Criminal Defense
ROBERT E. DEPERSIA II
When you select Robert E. DePersia, II as your Defense Attorney, you are selecting an attorney who has specialized in DWI Defense for over 25 years. Robert has handled thousands of cases just like yours throughout South Jersey. Most importantly, you will be represented by Robert personally, not an inexperienced associate you are meeting for the first time at your court appearance. Let Robert's experience, knowledge and ability work for you. There are many potential defenses in your case–be sure you select an attorney who is experienced in presenting all of them.
Robert is a member of the Camden County and New Jersey State Bar Associations, is an active member and former chairman of the Camden County Municipal Court Committee, and proudly served as a municipal court prosecutor and public defender. After several notable cases, Robert appeared as a legal guest on Good Moring America with Diane Sawyer as well as the Montel Williams Show and can be seen regularly as a legal guest on ABC, CBS, NBC, FOX, Legal Line, and other DWI based news reports. Robert is also the author of the Reduced Rate Attorney Program and was named Defense Counsel in DWI "Alcotest 7100 MKC III Case, State v. Foley".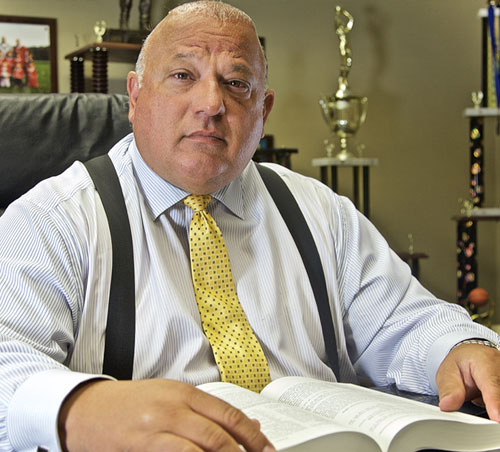 Contact Your Defense Attorney Today!