Was very apparent he's been around the block when it comes to DUI and made the process as smooth and stressfree as possible. Highly recommmend!
Mr. DePersia handled my DWI with courtesy and professionalism.
My son needed to retain his services as his 1st attorney was not very knowledgeable. Mr. DePersia was beyond knowledgeable, professional and communicative and takes the time to go over all the possible options and outcomes. I would highly recommend him to anyone who needs a lawyer. Thank you Mr. DePersia.
Robert did an amazing job with my case, handled it quickly and easily, would highly recommend
Danielle Klinger
2022-09-17
So far so good. Stopped in, unannounced, after blowing off an agreed upon date for payment. Mr. Depersia was very kind & understanding of my financial situation at the present time and gave me an excellent deal to retain his services. With the help of his payment plan, I am able to hire a "top notch" attorney (according to friends). I will absolutely return to this page to keep or change my star count towards his law firm. (obviously depending on the outcome)...to be continued
Robert was a great help in my legal issues. Definitely recommend him to anyone that needs help!
Tyler O'Conner
2022-07-19
Best DUI Attorney in the area! Saved my life, Bless your heart Robert!
ABOGADO ESPECIALIZADO EN DEFENSA DWI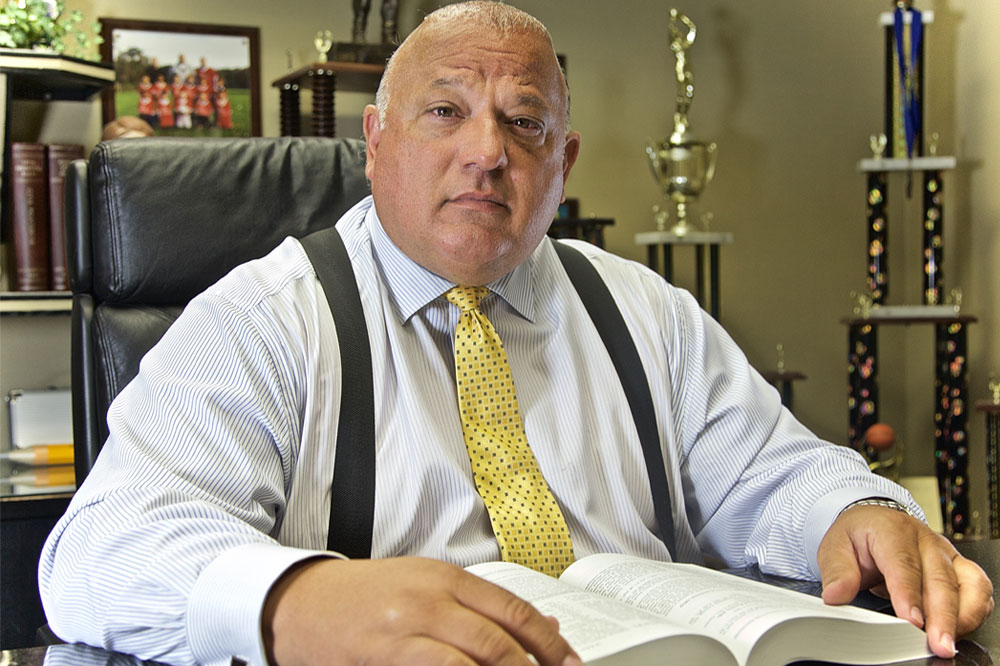 Necesita un abogado que se especialice en DWI, defensa Criminal y tenga experiencia en esta área durante mucho tiempo. Necesita un abogado que sea un miembro activo en organizaciones profesionales dedicadas a DWI y defensa Criminal. Necesita un abogado que tenga un historial extenso y exitoso en la defensa de casos como el suyo. Robert E. DePersia II, tiene más de 25 años de experiencia en la defensa de los derechos de aquellos acusados de DWI y diversos asuntos Criminales en todo el Sur de Jersey, incluidos los tribunales municipales en los condados de Burlington, Camden y Gloucester.
Nuestra oficina está convenientemente ubicada en Kings Highway en Haddonfield y ofrece horarios flexibles. Los planes de pago y los pagos con tarjeta de crédito están disponibles para nuestros clientes y hablamos español con fluidez. Llame hoy para una consulta gratis al (856) 795-9688.
Abogado de Defensa Criminal
La decisión más importante que usted tomará será qué un abogado lo representará en su DWI o caso Criminal. Como en todas las profesiones, no todos los abogados poseen la misma experiencia, conocimiento y capacidad. Obviamente, usted desea seleccionar un abogado que le brinde la mejor oportunidad para el éxito.
Áreas de Práctica de Defensa Criminal
Robert E. DePersia II, está dedicado a la defensa de clientes acusados de tráfico, DWI o infracciones Criminales. El Sr. DePersia representa a clientes en todo tipo de trámites y procedimientos Criminales relacionados con los Tribunales Civiles y Criminales de Nueva Jersey.