Mr. DePersia is absolutely incredible and will not only fight for your case, but will take the time to return your calls directly himself. He really took the time and got me an amazing result which I am so thankful for. Thank you Mr. DePersia, for all that you do and continue to do for your clients! I would highly recommend him.
Amazing attorney, Robert was able to drop many of charges and save me a ton of money from fees and surcharges.
Kevin Kliniewski
2023-05-04
Mr. DePersia is the best in the business. I've had previous lawyers who seem to not do half of what Mr. DePersia does. He did very thorough work on my case and even let me know what to do to help prevent another situation from happening
Kevin Oconnell
2023-04-29
From consultation to sentencing, Rob is thorough. Highly knowledgeable about his field and saved me a major headache. Used what was available and got it down to wreckless driving, hell of an attorney. You have my info , contact me anytime. You and your staff all have a free massage from me. Let me know a date and time and I'll bring my table over and take some of your pain away. Thank you so much.
Was very thorough with my traffic court case
Frosty TryHard
2023-04-26
If I could give 6 stars I would. Robert went above and beyond and gave the best service possible!
If you in need of a lawyer have to go and see Mr Robert De Persia so humble, professional, sincere, smart, knows the law from top to bottom he will get results for you thank God for him now am back with my family moving on with my life. He also has a real nice secretary that will treat you like family
The best dui attorney hands down I am forever grateful he had my dui dismissed with 2 prior convictions thank you for your services
ABOGADO ESPECIALIZADO EN DEFENSA DWI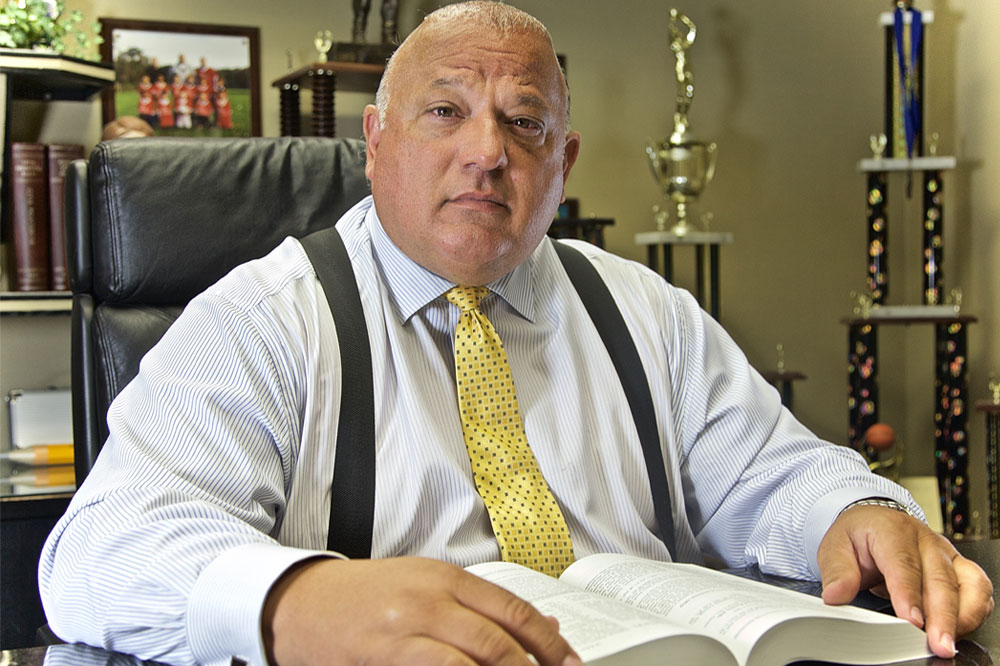 Necesita un abogado que se especialice en DWI, defensa Criminal y tenga experiencia en esta área durante mucho tiempo. Necesita un abogado que sea un miembro activo en organizaciones profesionales dedicadas a DWI y defensa Criminal. Necesita un abogado que tenga un historial extenso y exitoso en la defensa de casos como el suyo. Robert E. DePersia II, tiene más de 25 años de experiencia en la defensa de los derechos de aquellos acusados de DWI y diversos asuntos Criminales en todo el Sur de Jersey, incluidos los tribunales municipales en los condados de Burlington, Camden y Gloucester.
Nuestra oficina está convenientemente ubicada en Kings Highway en Haddonfield y ofrece horarios flexibles. Los planes de pago y los pagos con tarjeta de crédito están disponibles para nuestros clientes y hablamos español con fluidez. Llame hoy para una consulta gratis al (856) 795-9688.
Abogado de Defensa Criminal
La decisión más importante que usted tomará será qué un abogado lo representará en su DWI o caso Criminal. Como en todas las profesiones, no todos los abogados poseen la misma experiencia, conocimiento y capacidad. Obviamente, usted desea seleccionar un abogado que le brinde la mejor oportunidad para el éxito.
Áreas de Práctica de Defensa Criminal
Robert E. DePersia II, está dedicado a la defensa de clientes acusados de tráfico, DWI o infracciones Criminales. El Sr. DePersia representa a clientes en todo tipo de trámites y procedimientos Criminales relacionados con los Tribunales Civiles y Criminales de Nueva Jersey.