A top new jersey dwi defense attorney
If you're in need of a top DWI defense attorney in South New Jersey, look no further than Robert E. DePersia II. With his extensive experience and expertise, he can provide you with the strong legal representation you need in Haddonfield, Cherry Hill, Burlington, Camden, and Gloucester. Simply fill out the form on the right or give him a call for a free consultation.

If you are in need of the BEST criminal defense attorney Robert Depersia is the man to go to. He is top notch and hits home run after home run in that court room! Don't settle for anything less he is the best and has truly helped above and beyond me with my legal issues and will always rely on him from here on out ! Depersia you are the man!!
Félix Cereceda
2023-06-05
Muy complacido and Good Job.
Mr. DePersia was the best person for my case. He is very knowledgeable in the field, knows the ins and outs, is straight forward with options and expectations and delivers on what he says. In my situation, he thoroughly reviewed the discovery and was able to minimize my penalties to the best possible outcome. I would highly recommend him for any of the areas he specializes.
South Jersey Firewood
2023-05-30
Very happy with the outcome of my situation. Mr DePersia was on point from the start. Definitely the man you want by ur side in the court room. Thank you. Nick.M
I highly recommend Mr. DePersia. Very knowledgeable of the law. All my tickets and charges were dropped.
Mr. DePersia is absolutely incredible and will not only fight for your case, but will take the time to return your calls directly himself. He really took the time and got me an amazing result which I am so thankful for. Thank you Mr. DePersia, for all that you do and continue to do for your clients! I would highly recommend him.
Amazing attorney, Robert was able to drop many of charges and save me a ton of money from fees and surcharges.
Kevin Kliniewski
2023-05-04
Mr. DePersia is the best in the business. I've had previous lawyers who seem to not do half of what Mr. DePersia does. He did very thorough work on my case and even let me know what to do to help prevent another situation from happening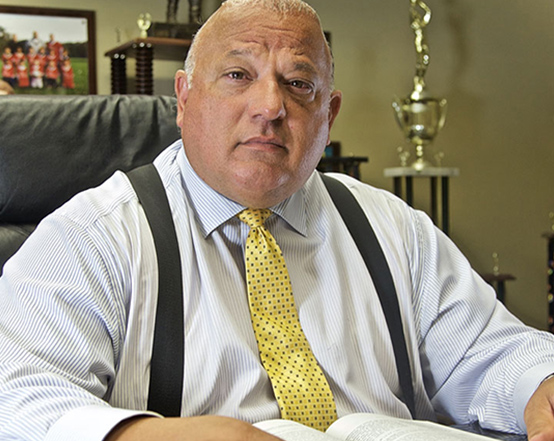 ABOGADO ESPECIALIZADO EN DEFENSA DWI
Necesita un abogado que se especialice en DWI, defensa Criminal y tenga experiencia en esta área durante mucho tiempo. Necesita un abogado que sea un miembro activo en organizaciones profesionales dedicadas a DWI y defensa Criminal. Necesita un abogado que tenga un historial extenso y exitoso en la defensa de casos como el suyo. Robert E. DePersia II, tiene más de 25 años de experiencia en la defensa de los derechos de aquellos acusados de DWI y diversos asuntos Criminales en todo el Sur de Jersey, incluidos los tribunales municipales en los condados de Burlington, Camden y Gloucester.
Nuestra oficina está convenientemente ubicada en Kings Highway en Haddonfield y ofrece horarios flexibles. Los planes de pago y los pagos con tarjeta de crédito están disponibles para nuestros clientes y hablamos español con fluidez. Llame hoy para una consulta gratis al (856) 795-9688.
Abogado de Defensa Criminal
La decisión más importante que usted tomará será qué un abogado lo representará en su DWI o caso Criminal. Como en todas las profesiones, no todos los abogados poseen la misma experiencia, conocimiento y capacidad. Obviamente, usted desea seleccionar un abogado que le brinde la mejor oportunidad para el éxito.
Áreas de Práctica de Defensa Criminal
Robert E. DePersia II, está dedicado a la defensa de clientes acusados de tráfico, DWI o infracciones Criminales. El Sr. DePersia representa a clientes en todo tipo de trámites y procedimientos Criminales relacionados con los Tribunales Civiles y Criminales de Nueva Jersey.