cherry hill
Cherry Hill Township, located in Camden County, is a Philadelphia suburb that boasts a population of 74,203. It is recognized as one of the best places to reside in New Jersey. The township offers residents a dense suburban atmosphere, with a majority of residents being homeowners. There is an abundance of restaurants, coffee shops, and parks in Cherry Hill Township, making it an alluring place for both young professionals and retirees. Residents tend to hold moderate political views. Furthermore, public schools in Cherry Hill Township have received high ratings.
Get A Free Consultation
DWI in Cherry Hill, Camden County
In Camden County, municipal courts are responsible for hearing cases related to Driving while intoxicated (DWI). If the blood alcohol content (BAC) in your system is found to be over the legal limit of 0.08 percent, you could be charged with DWI. Even in cases where the BAC is unknown, a police officer's observations of intoxication can lead to DWI charges by prosecutors.
It is important to understand that DWI is a serious offense that can have severe and long-term consequences. This includes probation, jail time, license suspension, and hefty fines. The penalties can increase significantly if you have a prior conviction, making it essential to avoid any DWI conviction whenever possible. As a top DWI defense lawyer in New Jersey, Robert E. DePersia, II will explore every option to limit your consequences and safeguard your rights.
Oficina legal de Robert E. DePersia II
Selecting the right attorney to represent you in your DWI or criminal case is a crucial decision that can significantly impact the outcome of your case. It's important to keep in mind that not all attorneys have the same level of experience, knowledge, and skills. Therefore, it's essential to choose a professional legal law expert who has the expertise and ability to provide you with the best possible chance of success.
Robert E. DePersia II is a highly experienced attorney with over 25 years of experience defending the rights of those accused of DWI and various criminal matters in South Jersey, including the municipal courts in Burlington, Camden, and Gloucester Counties. Choose Robert E. DePersia II for a legal representation that is both professional and effective. He is a dedicated legal practitioner who specializes in providing legal defense for clients accused of traffic, DWI, or criminal violations. He represents clients in various traffic and criminal proceedings before the civil and criminal courts in New Jersey.
For more information, call Robert E. DePersia, II today for a consulta gratis al (856) 795-9688.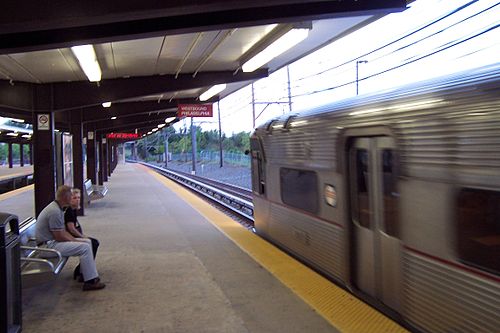 CALL ROBERT E. DEPERSIA, II TODAY